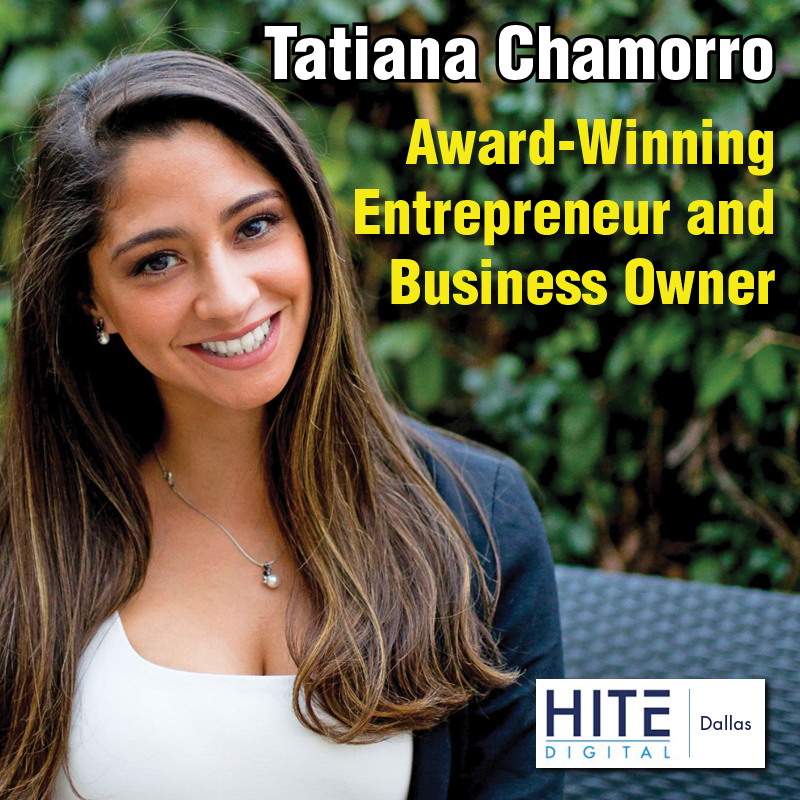 Episode 31 - In this podcast, you will meet Tatiana Chamorro, a young motivated Latina who came to this country from Nicaragua as a student, wife, and mother. Tatiana's family thought she was taking on more than she could handle and would not last more than two months in the U.S.
Today, less than 9 years after her arrival in this country, this ambitious entrepreneur is now an owner/partner of a successful Dallas-based digital marketing startup, that is already earning 6 figures a year and growing.
In 2021 Tatiana was named Young Entrepreneur of the Year by the American Advertising Federation of Dallas.
For More Information - https://www.hitedigital.com/dallas/